Our very Own Cathy Carrasco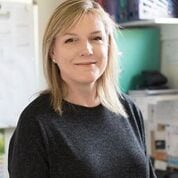 Most of you have met our full time nurse Cathy.
This year I nominated Cathy for the "Practice Nurse of the Year Award"  through APNA (the Australian Practice Nurses Association).  Not surprisingly (to us) she was selected as a finalist and ultimately as the winner of this very prestigious award.
Cathy was presented with this award on Friday the 11th of May in Brisbane at the Annual APNA Conference.
Cathy is an extremely experienced and dedicated practice nurse, having supervised and mentored student nurses, registrar GP's and junior nurses.
During her many years at our clinic, Cathy has worked hard to develop relationships with our patients and their extended families and often provides an invaluable link between our patients and our GP's and GP's and other health services within the local community.  She is often the first person that patients and their extended families reach out to in times of need.
Cathy has set up and continues to oversee very  some important cycles of care for many of our patients who suffer from chronic disease and complicated combinations of conditions.
She has also worked tirelessly to engage our over 75 patient population and ensures that she visits them at home, on a regular basis, for a Home Health Assessment.  These visits provide our GP's with important information about how our patients are coping in their home environment.  Patients are often much more comfortable chatting to someone familiar in their own home, rather than in the clinic environment.  These visits also allow our nurses to assess whether there are any services available which might be helpful to the patients in their home.  Our patients have grown to love Cathy's visits and most look forward to them very much.
Because of these visits, and the relationship that results, Cathy is the first point of contact at the clinic for many of our patients and their extended families in time of need.  Cathy has formed strong bonds with the maternal child health centres in our local area.  Many of the maternal Child Health Nurses know her by name and often recommend that their clients visit Cathy for immunisations and regular health checks for their growing families.
Cathy is always keen to involve the clinic in research projects and in the last 12 months has helped the clinic participate in two studies – "Anxiety in Older Adults" through Monash University and the "Cancer Screening in General Practice" initiative run by the Cancer Council and HOTDOC.
Cathy is passionate about Professional Development, and attends as many educational workshops and information sessions as she can.  She is a strong believer in the idea that learning is a lifelong process and always shares what she learns with the rest of the practice staff.  Cathy has been a vocal advocate of the importance of the role of nurses in general practice and is a wonderful example of the positive impact that nurses can make to a medical community.
We are so proud of the work that Cathy is doing at Carnegie Medical Centre, and we are so lucky to have her as, not only a member of our team, but a wonderful resource for our patients and staff.
CONGRATULATIONS CATHY …..OUR VERY OWN "PRACTICE NURSE OF THE YEAR 2018"!!
Watch the video here: