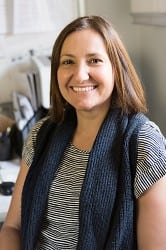 Dr Galatis graduated from Melbourne University in 1995, she continued her training at The Austin / Panch and The Children's Hospital.
Korina has also completed Obstetric / Gynaelogical training and geriatric training. She enjoys all aspects of general practice and has been a part of the team at Carnegie Medical Centre for more than 10 years. Korina is kept very busy with her 3 children and enjoys spending time with family and friends.
Korina also speaks Greek.
Consulting Times:
Tuesday 9.00am to 12.00pm
Wednesday 8.30am to 2.30pm
Thursday 9.00am to 12.00pm and 1.00pm to 4.30pm